About HATVET PHARMA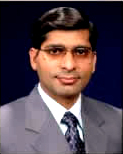 Dr. Rajnish Tyagi, Managing Director, HATVET PHARMA PRIVATE LIMITED
Owner, Tyagi Dog Hospital, Meerut
Hi, here is Dr. Rajnish Tyagi, a practicing small animal clinician for last 17 years. While doing small animal practice, I notice that most of the common drugs which we use routinely are HUMAN MEDICINES, as they are not available in veterinary formulations. However reason for this are various, most likely is, most of them are under drug price control list, so most of the veterinary pharma company don't want to market them due to less profitability. However, as this company is owned by a practicing veterinarian, so we know what drugs we require with a veterinary strength and approval. So we ventured into the veterinary pharma business with a vision of providing much required veterinary drugs at an affordable pricing.
To reduce our cost and to maintain quality of the veterinary medicines which we are going to market, WE HAVE DECIDED THAT OUR PRODUCTS WILL BE SOLD THROUGH REGISTERED VETERINARIANS ONLY. It means that our pharma product will not be available in the open market (chemist/veterinary chemist / pet shop/ external online platforms) as our products can be purchased by a veterinarian only through our website (https://www.hatvet.com).
To facilitate this solo system of marketing of our products to veterinarian, we have a membership system, in which, to become a member you should have a valid practice registration with your state veterinary council, and you have to submit the registration certificate to become a member. Afterwards, you can purchase and resell our products to the end user (Pet Parents). We will not have a distribution channel in the open market. You will purchase product directly from company website and will resell to end user (pet parents). Once you make purchase at our website, you will get a confirmatory massage and shipping details afterwards. You will get your products through courier or by hand, by a company staff only, directly from company office.
I welcome you to book your orders right away to avail launching offers (which are attractive ones).
Looking forward for a long business association,
Your colleague,

Dr. Rajnish Tyagi