About HATVET PHARMA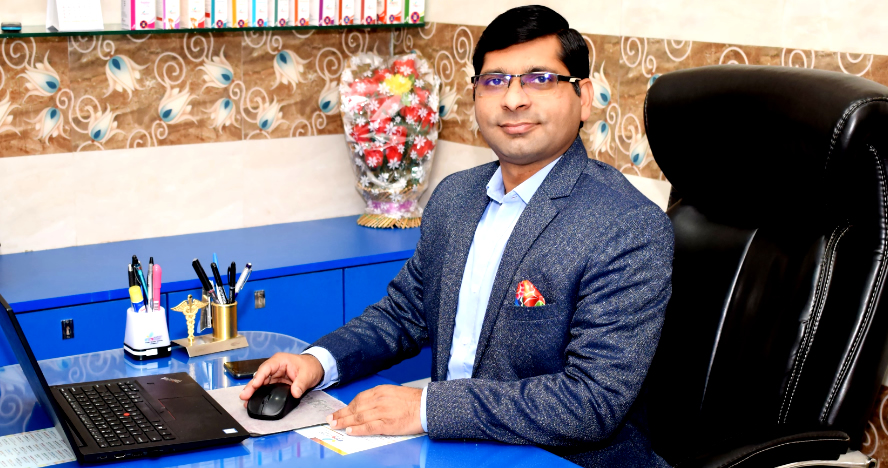 Dr. Rajnish Tyagi
Managing Director, HATVET PHARMA PRIVATE LIMITED
Chief Practitioner and Owner, Tyagi Dog Hospital, Meerut
---
---
Hatvet Pharma Private Limited is a veterinary pharmaceutical company with its Head office at Meerut, Uttar Pradesh. It was founded in January 2019, with a vision to provide innovative and quality medicine at an affordable price to the pet parents.
Hatvet Pharma is doing wholesale trading of veterinary pharmaceuticals all over India. In a short span of 1.5 years Hatvet has launched about 70 products to serve the Industry. For the coming years a product basket of more than 100 products has been planned.
Hatvet Pharma is promoted by Dr. Rajnish Tyagi. Being a practitioner himself, Dr. Rajnish Tyagi, working as Managing Director of the company understands the needs and challenges of market for a new pharma company in the veterinary field. So he designed the product basket in such a way that was much needed in current times for the veterinary pharma industry. This resulted in a smooth take off for HATVET.
HATVET is different from other Veterinary pharma companies as we discourage distributor channels. We adapted to the latest needs of market and for this reason we have adapted to online model of selling our drugs to the field practitioners. We work on online model where we receive our order online or on WhatsApp and the rest is managed by HATVET warehouse.
We are serving our clients by providing the required medicines at their doorstep, without any middleman. We directly collect order (online/ WhatsApp / telephonic) from our end customers and we deliver the required products to their doorstep through our nationwide logistic partners (Blue dart / DTDC/ TCI EXPRESS). We are happy to share that our client list includes most of the leading pet practitioners of India.
To assure the unbreakable faith of our clients in our company products, we look after the quality of products starting from selecting the raw material for our final products, aseptic precautions during manufacturing and proper storage of finished products till supply to the end customers to ensure quality of the products.
To avoid lagging behind in the race of having latest technology, we have adapted the online model of business with latest inputs available from our Information Technology team.
The pet industry is growing at a great rate (approx. growth of 20 % annually). We strive for a brighter future for our Company as we regularly assess the needs of veterinarians – our customers, to serve them in a much better way.